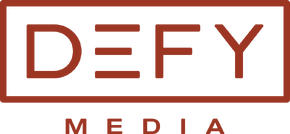 Defy Media
 was a digital media company that produced original online content for the 13-34 age group.
Defy
was one of the former owners of
Screen Junkies
. In addition to Screen Junkies, the company ran several large
YouTube
brands such as
Smosh
,
Clevver Media
,
The Warp Zone
and
AWE Me
.
According to Variety
, at its peak, Defy Media employed 400 people.
According to DigiDay
, Defy Media had over 75 million subscribers and 120 million followers on other platforms. Defy Media made millions in revenue every year: in 2018, Defy Media was expected to earn $50 million.
Defy sold Screen Junkies to FANDOM (Wikia Inc.) in July 2018 for an undisclosed amount. Four months later, Defy Media announced that it was ceasing operations entirely and all its remaining brands would be sold off. All Defy employees were sent emails notifying them that were being laid off. Many former employees publicly called out the company for its allegedly shady business practices. In November 2018, employees launched a class action lawsuit against the company.
Company history
Edit
Created in 2013, Defy Media was formed from the merger of two digital video companies: Break Media and Alloy Digital. In addition to Screen Junkies, the company ran several large YouTube brands such as Smosh, Clevver Media, The Warp Zone and AWE Me. Their largest brand was Smosh. Their headquarters was based in New York City and they had a studio in Beverly Hills.
In 2017, Defy Media was publicly criticized for the way it handled the multiple sexual misconduct allegations against Senior Vice President of Content, Andy Signore. According to reports, the allegations had been raised to HR months beforehand, but the company took no action until the allegations were made public.
Former employee Andy Signore filed legal action against Defy Media in August 2018 shortly after Screen Junkies was sold to Fandom for an undisclosed amount. Signore's case regarded his termination from the company following multiple accusations of sexual harassment. The case was settled out of court in June 2019. Neither party disclosed the conditions of the settlements. At one point, Defy Media also faced at least 6 other lawsuits that accuse the company of fraudulent behavior. One of the lawsuits was a class action lawsuit on behalf of all employees who were laid off without proper notice when the company abruptly shuttered in November 2018.
External links
Edit
Community content is available under
CC-BY-SA
unless otherwise noted.