Honest Trailers - The Oscars (2020) is an episode of Screen Junkies comedy series Honest Trailers. It was written by Spencer Gilbert, Dan Murrell, Joe Starr and Lon Harris. It was narrated by Jon Bailey as Epic Voice Guy. It parodies the nine films nominated for Best Picture at the 92nd Academy Awards: Ford v Ferrari, 1917, Joker, Marriage Story, Once Upon A Time in Hollywood, Little Women, Jojo Rabbit, Parasite and The Irishman. The video is 8 minutes 32 seconds long. It was published on February 6, 2020, to coincide with the 2020 Oscars ceremony. It has been viewed over 1 million times.
Watch Honest Trailers - The Oscars (2020) on YouTube
It's time once again for The Oscars, the award show that everyone says is irrelevant, until the nominations come out, and everyone gets pissed off all over again. [shows a scene from Marriage Story, but Adam Driver is angry at an Oscar] Now, here are this year's nominees for Best Picture, half of which the Academy may have even seen before they voted.
Ford v Ferrari
Edit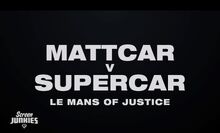 Based on a real-life race war -- wait, that didn't come out right -- comes the movie you'll be watching every Father's Day from now until they remake True Grit again, featuring Matt Damon as racing pioneer Carroll Shelby and Christian Bale as himself. (shows Ken Miles whacking away at a car hood with a hammer) And if you're still wondering which star is playing Ford and which star is Ferrari, then... maybe this isn't the movie for you...? (two racecars speed down the track) Here, try this old version of Marriage Story instead (Kramer vs. Kramer). Wait, they're both Kramer?! How?!
Mattcar v Supercar: Le Mans of Justice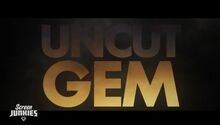 From the director who won an Oscar for filming a bag (Sam Mendes) comes a perilous journey across a World War I-themed Call of Duty map, where each checkpoint is one of the UK's hottest hunks, all in a desperate race to stop the pointless loss of 1,600 men, or at least delay their deaths by about a week tops, that's all blended into one never-ending shot capturing the horrors of war, the chaos of battle, and the desperation of never knowing when it's okay to go to the bathroom during the movie, and is so meticulously crafted that, much like this sentence, you may not notice that it's been one long run-on until part of the way into it, but by then, it will be too late to go back to the beginning and analyze where the places are that it was stitched together, so you'll just sit there, conscious of the fact that it's still going, until you get so used to the fact that there still hasn't been a cut point that you forget you were even looking for one, until the very end when it's over, and you realize that, while the patches may have been a bit obvious in some places, it's still impressive to do something that can go on for this long without losing its entertainment value.
Uncut Gem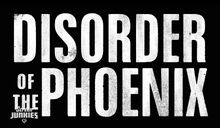 He's fought the Gotham Police, Batman, and the Suicide Squad. But on Oscar night, the Joker will face off against his most powerful nemesis of all, Martin Scorsese, in a knock-down grudge match to determine once and for all if comic book movies are real cinema, or they're, in his words, "theme parks". (Arthur beats a guy into a pulp) Uh, I hope not? Because I do not want to take my kids to Joker World.
Disorder of the Phoenix
Marriage Story
Edit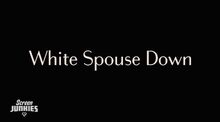 From Greta Gerwig's boyfriend (Noah Baumbach) comes a story about Greta Gerwig's boyfriend's ex-wife (Jennifer Jason Leigh) in this thinly-veiled retelling of his own divorce, only this time, everyone has to call him a genius.
Nicole Barber: It's the genius grant. You're a genius.
Nora Fanshaw: His genius--
Jay Moratta: His genius--
Nora Fanshaw: He became a genius.
Bert Spitz: He's a genius.
Charlie Barber: (laughing)
So if you like custody battles, mom hair, and amateur drywall removal, you'll love...
White Spouse Down
Once Upon A Time in Hollywood
Edit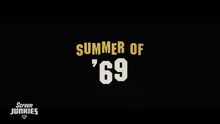 First, he killed Hitler. Next, he avenged slavery. Now, watch as Quentin Tarantino changes history to save... Old Hollywood (yay...), with Leonardo DiCaprio as a washed-up star of dad shows and Brad Pitt as the most charming alleged wife-murderer since O.J. These old chums will foil the Manson Family killings... any minute now. ...Any minute. Whoa-- Oh, there he is! Oh? No, not yet. Wait, now we're watching TV? What's going on here?
Summer of '69 (giggle)
Little Women
Edit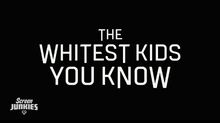 It's been adapted four times for theatres, and even more for television, including an anime...? (Theme song: A young family must leave their home/Because of the Civil War...) Now, see a version that returns to Little Women's roots -- a book you were assigned in high school, that you flipped around to the important bits to cram for an essay -- in this classic tale of four little women and the even littler boy who's working his way through them one at a time, with a powerful message for girls: you don't have to choose between marriage, family, and career, as long as a distant relative dies and leaves you a massive fortune. Oh, and marry a hot doctor anyway; couldn't hurt.
The Whitest Kids You Know
Jojo Rabbit
Edit
Plucky young racist Jojo Rabbit loves two things: the promise of a thousand-year Reich, and to dance. But he's not alone; meet his pals, Sam Rockwell and Rebel Wilson, who put the Z-A-N-Y in N-A-Z-I.
Captain Klenzendorf: Heil Hitler, guys.
Featuring double-Oscar nominee Scarlett Johansson -- Wow, how did she do that? It's gotta be the shoes. -- and starring Adolf Hitler as you've never seen him before: hilarious!
(Jojo and Adolf repeatedly yell the Nazi salute)
If you're looking for laughs, only one movie is the "final solution"...
Boy Meets World War II
Parasite
Edit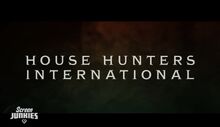 Get ready for a Korean film about class-- aaand you just stopped listening. Look, you only have to watch one foreign film a year, okay? So put on your glasses and strap in, as a struggling family cons their way above the poverty line while working for the worst kinds of rich people: rich people.
House Hunters International
The Irishman
Edit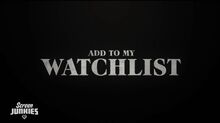 Prepare for a masterclass from actors Robert De Niro, Joe Pesci, Al Pacino, and their creepy de-aged avatars for an epic saga exploring the relationship between the Teamsters Union and organized crime, that you're still working your way through because you hear good things about The Witcher, and-- They just dropped a new season of Terrace House? And what's The Circle? That looks like fun. Well, I'm sure the second half of the movie is just as good as the first half; let's just assume it all ends well for everyone. Maybe they even make it back to Ireland! That'd be nice, right?
Add To My Watchlist (Netflix sound)
Starring...
Edit
The Biggest Trends in Best Pictures This Year:
Inappropriate Laughter (clips of people laughing at inappropriate times)
Class Divides
Hidden Rooms
Cowboys & Indians (clips of people dressed up as stereotypical cowboys and/or Native Americans)
Precocious Kid Scenes (clips of children acting wise beyond their years)
Winter Release Dates (every Best Picture nominee was released between November 2019 and January 2020)
Getting to a Meeting On Time (clips of people talking about being late to a meeting)
Sharing Actors (Al Pacino, Scarlett Johansson, Robert De Niro, Laura Dern, and Tracy Letts have each appeared in two 2020 Best Picture nominees)
And White People Dancing
Also...Not Starring... The Following Completely Snubbed Films That Deserved Some Kind of Recognition Alongside These 9:
Honey Boy, John Wick: Chapter 3, Uncut Gems, Booksmart, Apollo 11, Us, Midsommar, Hustlers, Downton Abbey, Just Mercy, Dolemite Is My Name, The Peanut Butter Falcon, Waves, The Farewell, Wild Rose, Portrait of a Lady On Fire, The Last Black Man in San Francisco, Luce... and The Fanatic
The Oscars (2020)
If Joker's up for 11 awards, they'll have to show at least 11 clips of it. Oh no, this is a worldwide broadcast! What if people realize they live in a... society??
Reception
Edit
Production Credits
Edit
Voice Narration: Jon Bailey aka Epic Voice Guy
Written by: Spencer Gilbert, Joe Starr, Dan Murrell, Danielle Radford & Lon Harris
Produced by: Spencer Gilbert, Joe Starr, Dan Murrell, & Max Dionne
Edited by: Kevin Williamsen
Post-Production Supervisor: Kevin Williamsen
Production Coordinator: Ryan O'Toole
Community content is available under
CC-BY-SA
unless otherwise noted.